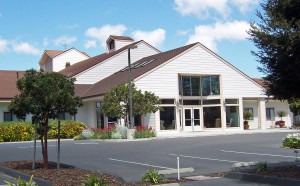 There are many reasons you have clicked onto the Saint John's website. You may be asking when is Sunday or special holy day worships? Is there a map or directions to get here? What kinds of programs for children and youth do we have? Are there any good Bible classes? Small groups? Singles events? Service projects? What kind of music program do we have?
Or you may want to see lots of photos to get a 'picture' of our ministries. Do you want to read the "EAGLE monthly newsletter to sort of take our pulse, or to check the month's events. Maybe you are planning (or considering) moving to this beautiful area on the Central Coast and are checking out possible new church homes! For so many reasons we welcome you here!
We often say that God's church is "not a country club for the privileged, but a hospital for sinners". Another image is that the congregation is "like a gas station where you come to be filled and serviced, so that you can leave to go out into the neighborhood and world to be that light and love in your daily life". Scripture calls us "the Body of Christ, and individually members of it". We exist for a purpose, for a divine appointment, to be a light on the corner.
But it is not exclusive, but open to all who seek for a way, a truth, and a life. Come and see that we lift up humbly and joyfully Jesus Christ, who is the Way, the Truth, and the Life!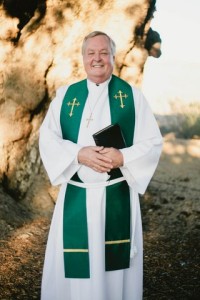 Interim Pastor Marv Combs